2023 Jamboree House Championship
---
---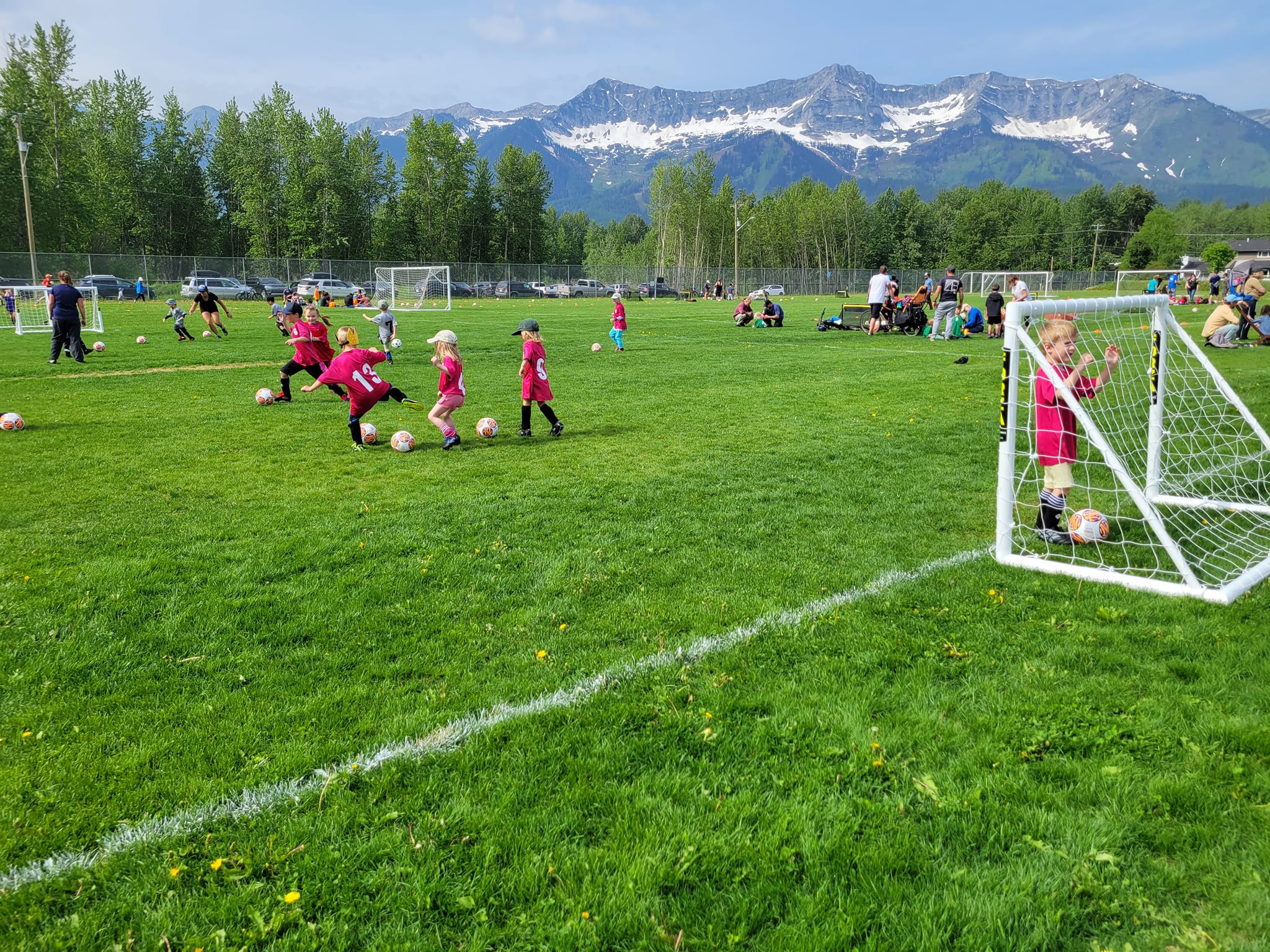 ---
The Jamboree House Championship is our end of season tournament for the FYSA Spring House League. It is taking place on Saturday, June 24 from 10am - 2pm, rain or shine. Don't forget to wear your jerseys, shin pads & cleats, bring a water bottle and dress for the weather. Please let your coach know if you are not able to attend.
House Championship Tournament
The U8, U10, and U12 teams will compete against the other teams in their division to see which team will be named 2023 House League Champion.
20 minute games (please be on time!)
Each team is guaranteed at least 3 games
1st and 2nd placed teams from each division will show down in the Finals at 1 or 1:30pm
U4 & U6 Activities
From 10am-1pm there will be lots of fun activities for the U4 / U6 players and their families and friends. (Please Note: U4/U6 Coaches will not be responsible for their players during the Jamboree. U4/U6 players should have an adult attending with them).
Obstacle Course
Target Practice Station
Bubble Station
Jump Start Temporary Tattoos & Colouring Station
Sidewalk Chalk
CBAL Book Blanket
COF Fire Truck
Food & Drink (Cash & Cards accepted for purchases)
Simple Concession (freezies, gatorade, rice krispie squares, chips, Elk Valley Pizza, Polar Peak Popcorn)
Free watermelon and orange slices provided by Save-On Foods
Large jugs of water to fill water bottles
Happy Cow Ice Cream Truck
Development Showcase
At 11am our U15 Development players will be showing off their soccer skills. Come cheer them on and help the U15 boys raise some money to fund their trip to Provincials in Langley this July. The boys won the Kootenay Rockies Cup the other weekend, making FYSA history, as it's the first time Fernie will be the team representing the Kootenay Region at Provincials. Way to go boys!!
Volunteers Needed
Please click the link below if you're available to volunteer an hour of your time to help at the concession or fruit tent.
Sponsor Shout-Out
Thank you to the following organizations for helping to make the Jamboree possible!
Save-On Foods
Canadian Tire
Jump Start
Kidsport
CBAL
Starbucks
COF Fire Department
Elk Valley Pizza Shoppe
Polar Peak Popcorn
Dairy Queen
Fernie Alpine Resort
Teck
Please contact us at ferniesoccer@gmail.com if you have any questions.
We are excited to celebrate the 2023 soccer season with you on the 24th. We hope to see you there!