Season Start Date And Other News
---
---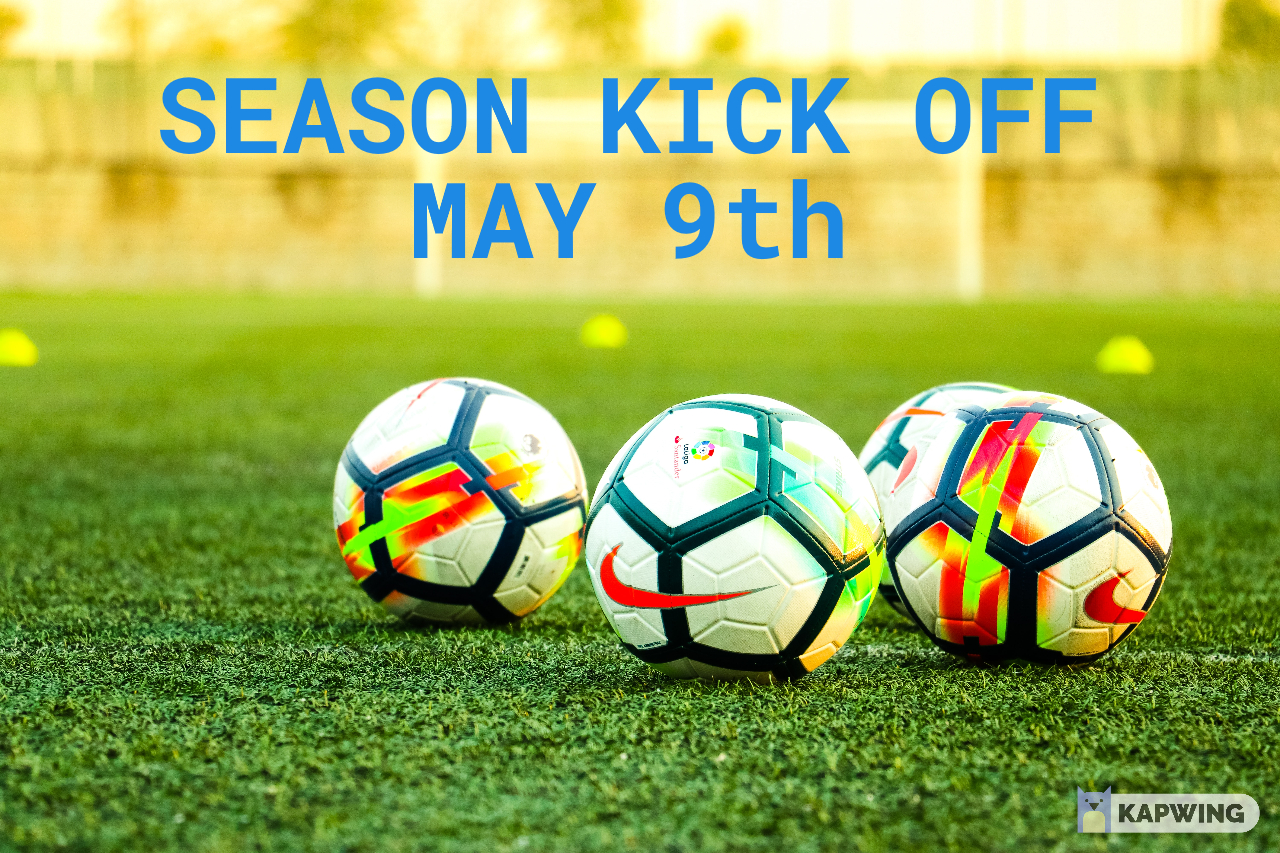 FYSA is excited to announce that our Soccer Season will begin the week of May 9th, 2022. We have a one week delay due to cooler temperatures through April. Thank you to everyone for your patience and a big Thank you to the City of Fernie Staff for getting the fields ready to play on!

We are very happy to announce that we DO NOT have any COVID restrictions going into our Spring 2022 Soccer Season...it is back to soccer as we all know and love!

Division Coordinators are working on sorting teams and assigning Coaches and Volunteers. If you have not already heard from your player's Division Coordinator, you will in the coming days. We appreciate your patience as we ensure we have sufficient volunteers to support your players' teams. If you are interested in volunteering please contact us at ferniesoccer@gmail.com and we will pass along your details to the correct division coordinator.

Division Coordinators will be forwarding a Medical Form Document that can be completed online. Please ensure this form is completed prior to your player's first practice to ensure Coaches and Volunteers are prepared to manage any emergency situations.

If your player is registered with a Development or Rep team for the 2022 season and you have not already heard from your coaches, please email us at ferniesoccer@gmail.com and we will ensure all the contact details we have are correct and that you will be included in any future communications.
Important details and dates
FYSA Spring 2022 Outdoor Soccer House Schedule 2022
All FYSA Spring Soccer will be held at the Max Turyk Playing Fields.

The Spring outdoor season has been delayed a week. Practices will begin May 9th, 2022, and run through to June 28th, 2022.

U4 (Born 2018) - Saturdays 10am - 11am

U6 (Born 2016/2017)/U8 (Born 2014/2015) - Mondays/Wednesdays 5:30pm - 6:30pm

U10 (Born 2012/2013)/U12 (Born 2010/2011) - Tuesdays/Thursdays 5:30pm -6:30pm

U14 (Born 2008/2009) - Tuesdays/Thursdays 6:30pm - 8:00pm

U16 (Born 2006/2007)/U18 (Born 2004/2005) - Monday/Wednesdays 6:30pm - 8:00pm
Coaching Clinics and Events
Online
FYSA Volunteer Meeting Via Zoom - If you are volunteering with FYSA in any role for this 2022 Spring Season, please attend a quick zoom meeting to get informed and ask any questions you may have.

FYSA Volunteer Meeting - Wednesday, May 4th, 2022 7:30pm - 8:30pm
Time: May 4, 2022 07:30 PM Edmonton

Join Zoom Meeting
https://us02web.zoom.us/j/81179451322?pwd=dFVGR0hjbzJoYmd3TWFxSUs2OUt3QT09

Meeting ID: 811 7945 1322
Passcode: 510184
On-field Clinics
FYSA coaches will be available the next two Sundays and the first two weeks of the season to demonstrate drills/games and answer any questions.
The first clinic takes place this Sunday, May 1st. Full details are available here:
https://www.ferniesoccer.com/article/74225
https://www.facebook.com/events/5030639867017443/
FYSA Equipment Sorting and Net Hanging
Sunday May 1st, 2022 Max Turyk Playing Fields - Seacan 2:00pm

Please email us at ferniesoccer@gmail.com to let us know if you will be able to help on May 1st. Many hands make light work!
FYSA Soccer Jamboree
June 4th, 2022 Max Turyk Playing Fields - Details coming soon!

Please contact us at ferniesoccer@gmail.com if you have any questions or concerns.